26.10-8.01.2022 | Polestar Space Antwerp.
Hopland 14, 2000 Antwerpen
Proud to announce | Polestar Space Antwerp Welcomes Rocking Elements.
Please Have A Seat | Meet Polestar 1-2 & Rocking Elements.
Recharge your batteries and enjoy a inspiring view on a Polestar 1-2 and experience a dynamic and innovative seating.
The Element Collection | Rocking Elements.

DESCRIPTION OF THE PROJECT
the element collection | rocking elements.
A circular furniture collection that triggers every sense to experience a pleasant indoor and outdoor life.
ROCKING CHAIR | RC1.
(width 460 - 740 - 1200 mm)
The circular collection consists of various elements that enhance the private or business interior both as individual furniture or as a whole.
The collection wants to move the user emotionally. And this through its form language, function and the use of materials.
The form arises from the function and the accompanying attitude of the user. The use of materials creates the emotional connection. The collection also has a visual impact.
The collection is a subtle servant of sensory stimulation. The starting point for regeneration and connection.
. Concept: simple products.
. Execution: natural, recycled raw materials.
. Repairability: program possible with purchase/lease.
. End of life: recyclable.
. The collection is made of recycled cork, leather, jeans and applied as a coating on foam. (CoolCork, CoolLeather, CoolJeans)
. The collection is also made of solid expanded cork. 100% organic-based product.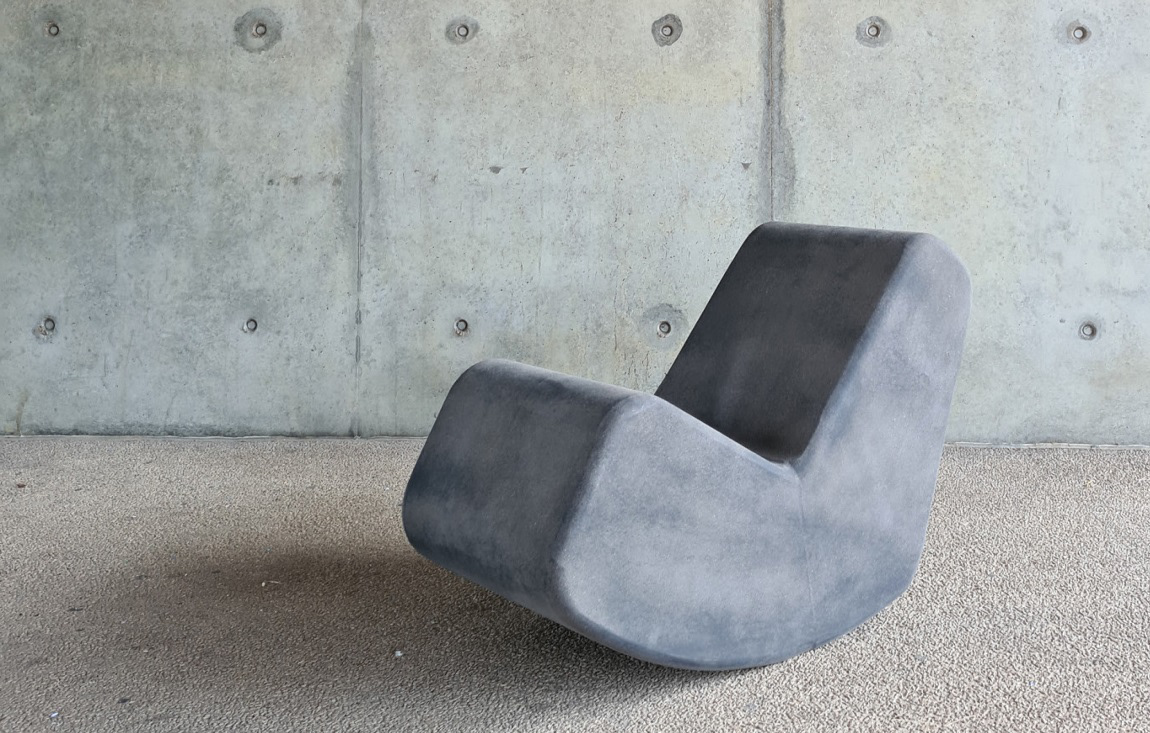 The circular collection supports coming together, sitting together, being together and enjoying together the indoors and outdoors, without borders. And with and extra touch  because it contributes to another objective that seems to have been pushed aside by corona, the environmental challenges of today.
This collection stimulates and promotes connection with yourself and others.
The seating elements facilitate regeneration and make safe social contact possible because, as wanderers, they respect social distancing without issue. Due to their lightness, you can easily move them according to the distance that you find comfortable and safe, at a distance or close by within your own safe bubble. More relevant than ever in times of the Covid-19 pandemic.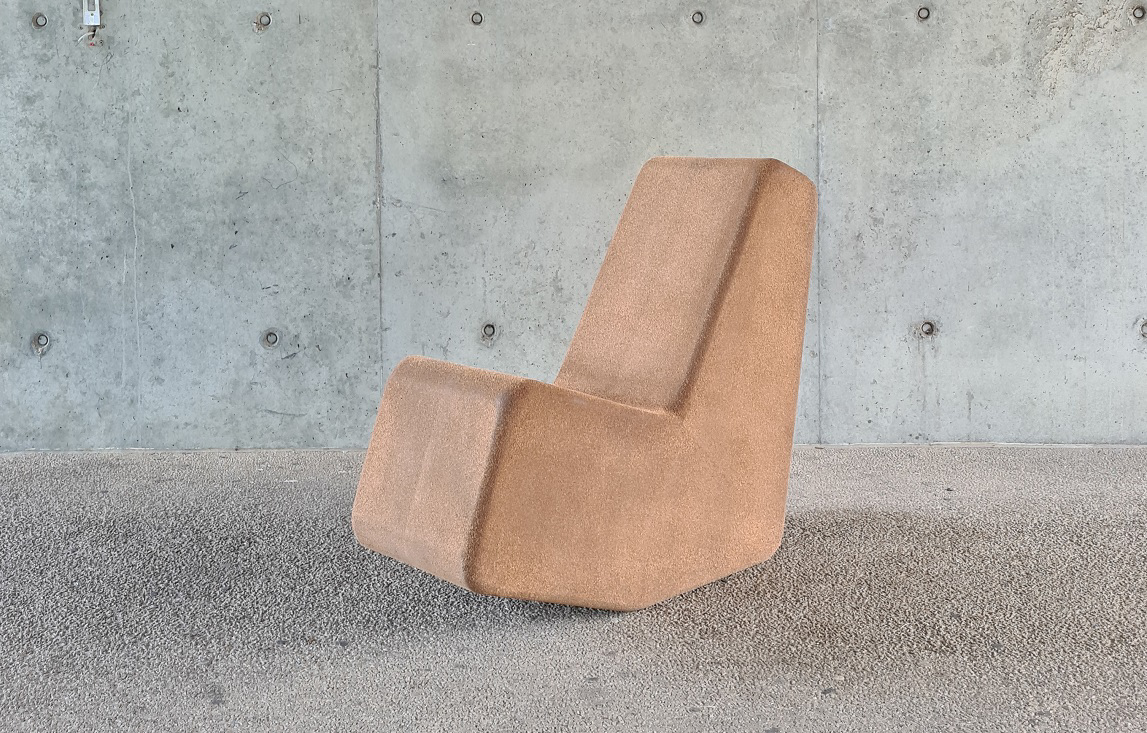 sensory hypersensitivity, stimuli x100!
People with hypersensitive sensory perception experience everything much more intensely (to see, to hear, to feel, to smell and to taste). They go through everything without a filter, x100!
This has an impact on their well-being. They experience intense stimuli every second and   try to process them. This takes a lot of energy. Regeneration is therefore crucial.
They often experience the use of objects and furniture as a nuisance. As a result, the optimal experience is disrupted. Sound (sounds of impact), touch (cold/hard surface, sharp corners, unpleasant textures), and sight (bright colors, light reflection, complex design language and materialization) prevent pleasant use.
sensory pleasing collection
The collection therefore wants to be designed from the core with attention to this way of sensory experience. The design and materialization are inspired by the individuality of this target group. They offer a sensory response that makes the resourcing process run more smoothly, without stigmatizing the target group.
how often does this occur?
. 35% of adults experience increased sensory sensitivity.
. 85% of adults with Tourette syndrome experience increased sensory sensitivity.
. 90% of autistic adults have at least 1 abnormal sensory sensitivity.
. 65% of autistic adults have a high degree of abnormal sensory sensitivity.
. 1/150 individuals on autism spectrum.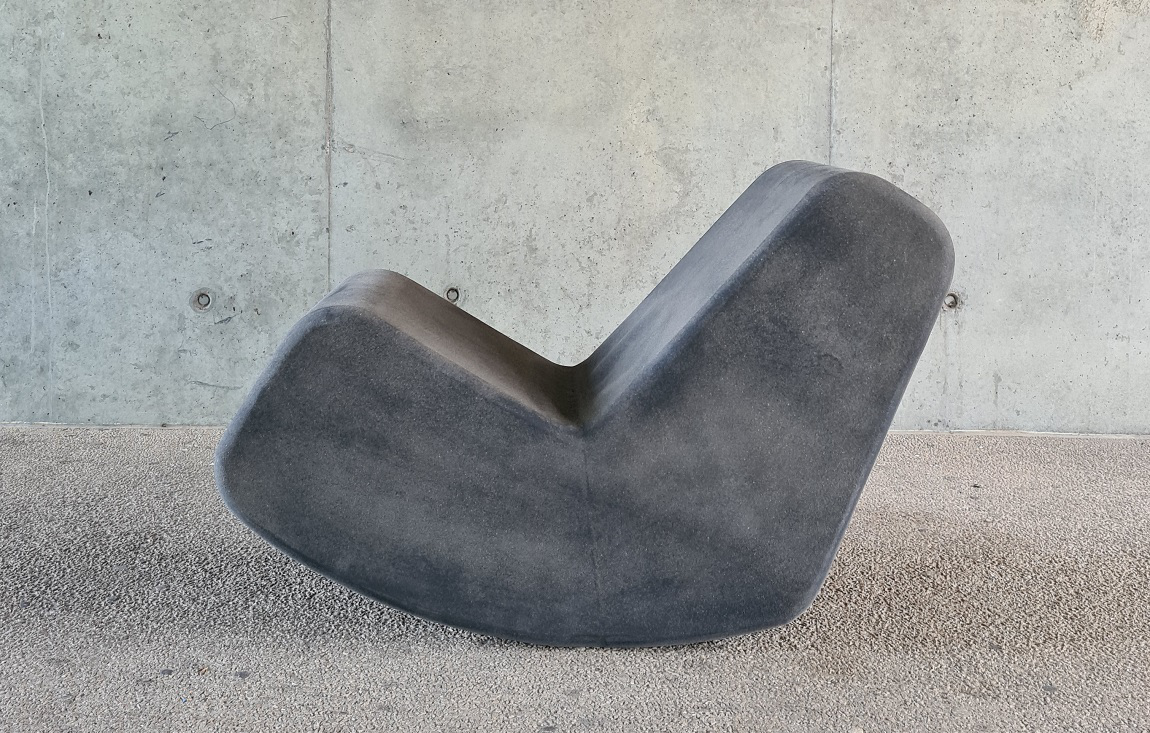 The collection is designed from a specific need of a concrete target group (sensory hypersensitivity) to be used for the general public, and this without a stigma towards the inspiration target group.
circular & organic-based design
The ecological coatings used (CooLoo) transform waste streams into high-quality coatings for furniture and interior applications. Think of waste streams such as concrete, leather or cork.
The coatings are repairable and the materials used are fully recyclable after the end of live.
The version in expanded cork is a 100% organic-based product, reusable after recycling.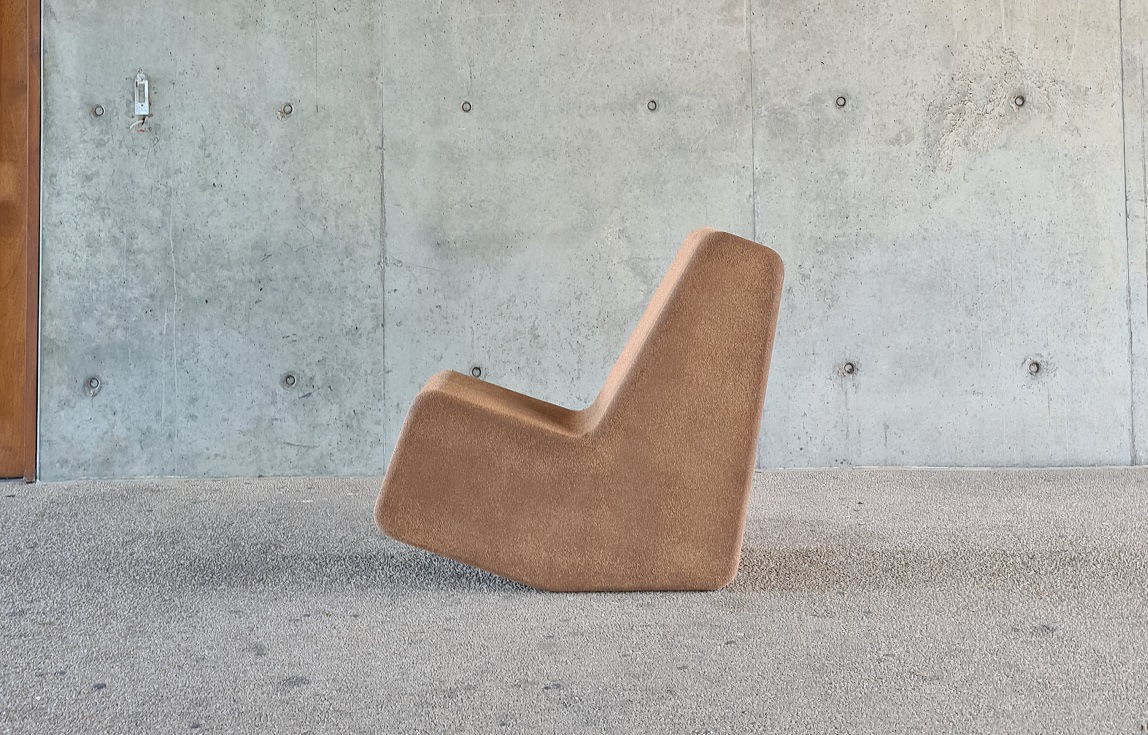 The furniture is available in two versions in which sustainability is key:
. Circular coatings + fully recyclable.
Made of soft foam with ecological soft PU coating + circular end coating (leather, cork, jeans)
. Organic-based product + fully recyclable
The soft foam is given an ecological PU coating, finished with a final coating from recycled waste streams from industry (cork, leather, rubber, jeans,…).
The coatings are fully recoverable and recyclable at the end of their lifespan.
Sales model: possibility to purchase/lease the furniture with the option of a maintenance program for a longer life.
100% organic-based product
Cork is a material obtained from nature with various properties and possibilities. Due to the cork expansion process, the expanded cork offers the possibility to work with a 100% organic-based material.